Nike SB The Bird is the Word
In summer 2011 Nike SB organized a European tour to promote their international skateboard team. The team visited and skated in local skate parks in Paris, Berlin, Eindhoven and London. Nike SB involved us to give this traveling event a name and face and think of cool ways to personalize the usually grey looking local skate parks.
Based on the traveling nature of the event we came up with the idea to connect the tour with the concept of seasonal intercontinental bird migration. All the team members where linked to a colorful bird that matched their personality. This was a fun and creative way to present the team members without having to use mandatory headshots and at the same time explain the concept of a tour. It also created a lot of possibilities to brand the tour in PR in digital and print, local skate parks, skate shops, the tour bus, apparel, give away goodies and eventually a tour film.
Tour Poster
Tour Bus
12 different T-shirts

Event branding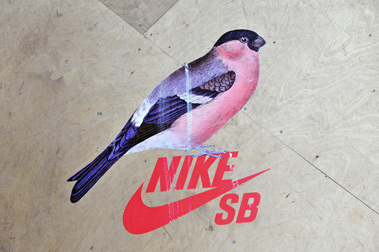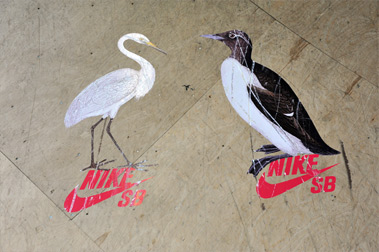 More Projects