BUMA MUSIC IN MOTION
Buma Music in Motion is a yearly conference organized by Buma Cultuur to inspire and connect the creative industry with talks by music creators and innovators in film, games, television and digital media.
Usually music production related events have a focus on the technical side of the production. Read: men + computers make music. This makes perfect sense because there is not so much to see when you talk about music. It's invisible when it's made by studio musicians and composed to accompany a film, TV show or game. This event was brought to life to focus on the creative side of the music industry. Celbrating creativity in music rather than ways of how to produce music. Read: Musician makes art.
Buma Cultuur asked us to get involved to come up with a name and identity and a publicity campaign for the conference. For the identity we focussed on the concept of music in audio visual productions. Music is not something tangible; you can see or touch it, but is something you hear and feel. As the main idea for the identity and campaign we wanted to visualize music. This resulted into a series of mesmerizing visuals for PR in digital, print, outdoor and on location branding, routing, award show visuals and award design.
Key Visuals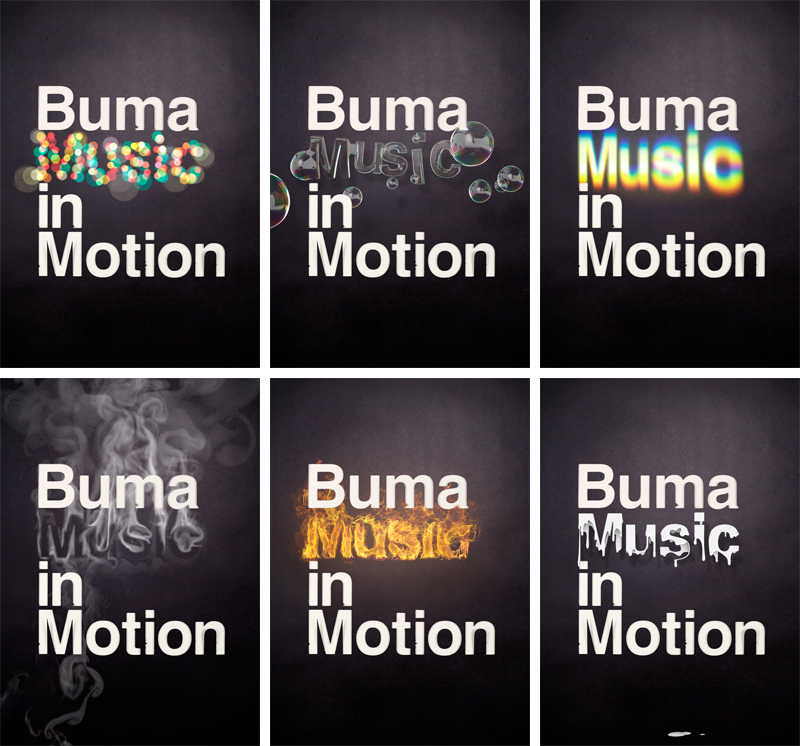 Website And App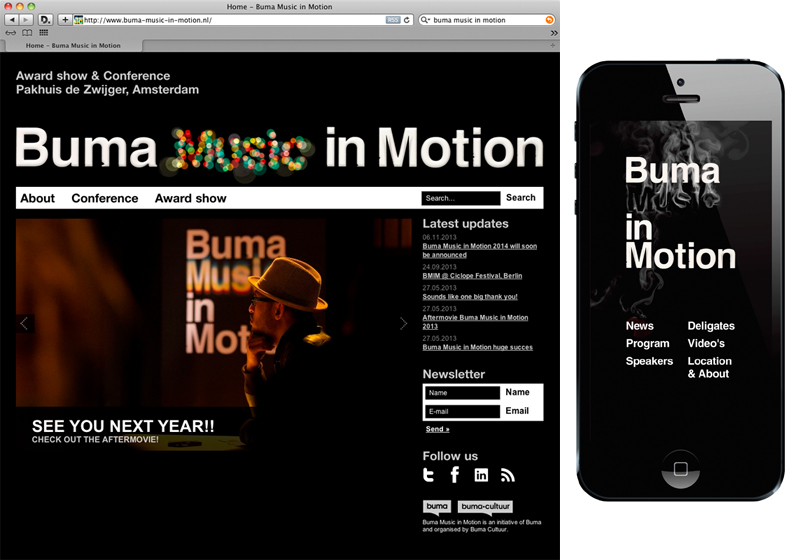 Ads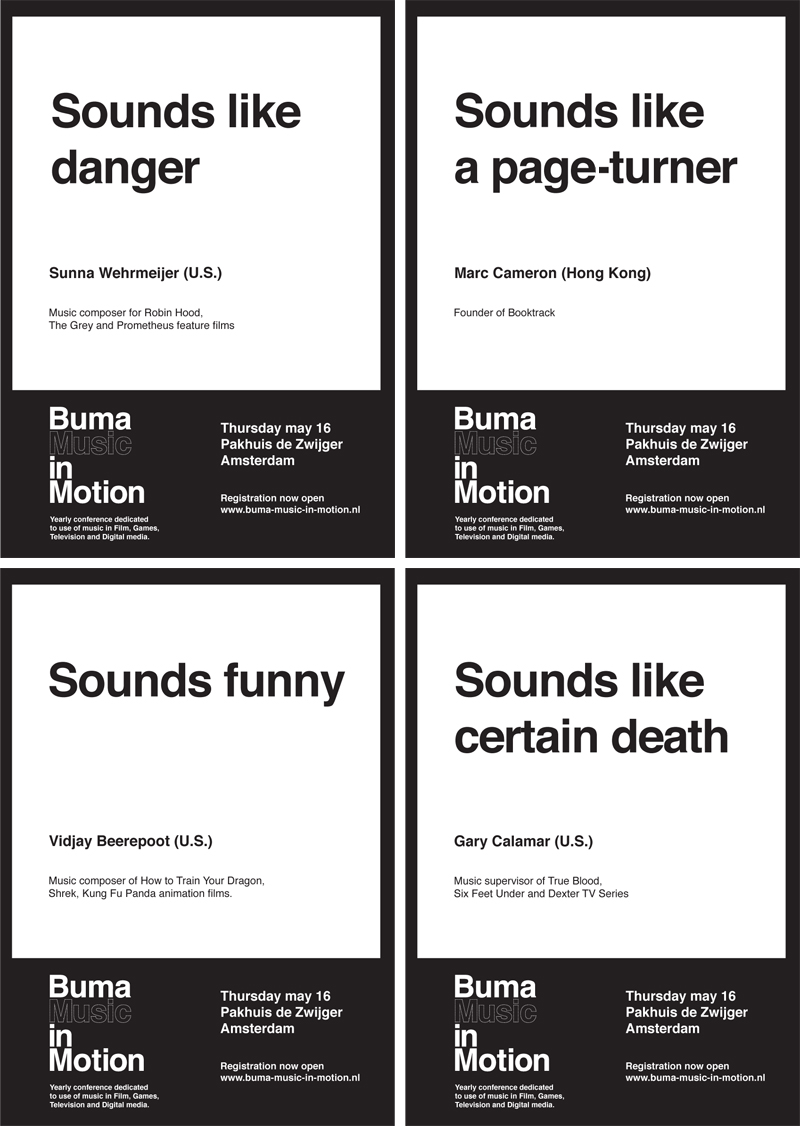 Event branding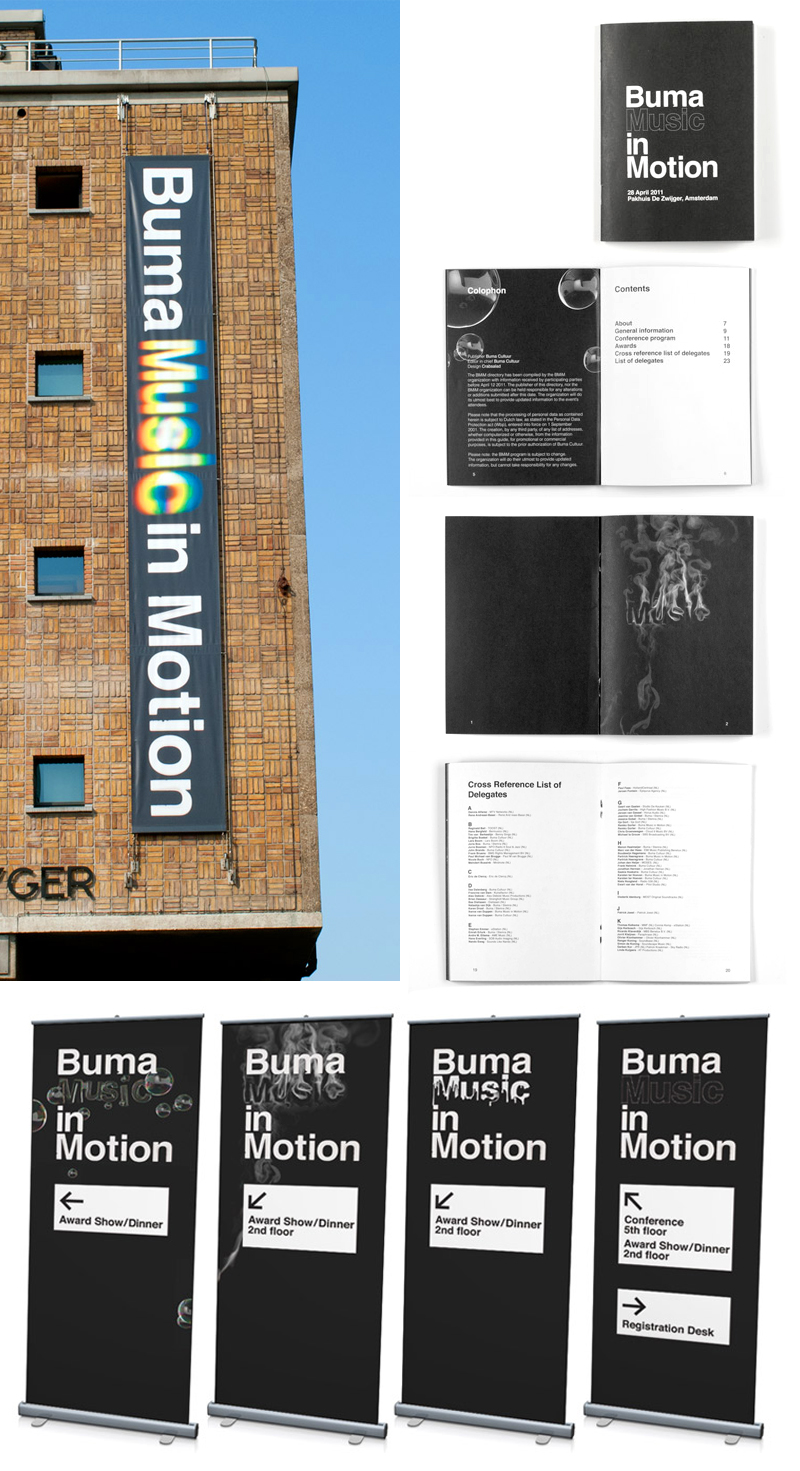 More Projects